Professional Services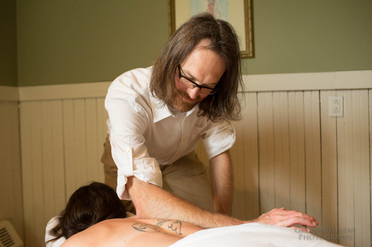 Myofascial Therapy and Structural Integration

Richmond offers bodywork sessions in the style of myofascial therapy, which are based on the principles and teachings set forth by Ida P. Rolf, and the students who have advanced her work beyond its original conception. The sessions are customized to address the causative patterns of pain and dysfunction in both posture and movement in the body. Unlike a traditional Swedish Massage, where the focus of the session is to induce a neuro-muscular relaxation by squeezing and kneading the muscle bellies themselves, myofascial therapy focuses on increasing space potentials within the body by stretching, spreading, and lengthening the broad planes of connective tissues with long connecting strokes. This invokes an increase of awareness to the overall relationships between the various segments of the body. The sessions build progressively on one another and lead to a gradual unravelling intended to reveal the root causes of chronic pain and postural distortion. Surgical avoidance and post-surgical rehabilitation, chronic and acute pain reduction and elimination are just a few of the things this work has been proven to achieve.


---

Ayurvedic Lifestyle Consultant and Yoga Specialist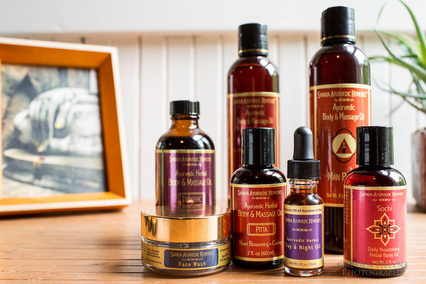 Ayurveda is an ancient system of medicine born during a renaissance of Ancient India over 5,000 years ago. The science of this system is both simple and complex, but the basic tenants are rooted in the fundamental principles of nature and, thus, the system has stood the test of time due to its efficacy and portability. Indeed, Ayurveda is all around you as it literally means, "the science of life." It is a practical system of medicine that considers the various cycles of time - a day, month, year, or lifetime - and the effects of those cycles on each individual within them. Ayurveda views each individual as having a particular mental and physical constitution, which reflects how the individual expresses themselves in general but, also, in various circumstances and environments. By understanding the unique nature of an individual, Ayurveda can begin to determine the ways in which a particular circumstance will be conducive or detrimental to one's health. All disease, as Ayurveda sees it, is an accumulation of environmental qualities which are detrimental, and all "cures" are found by exposing the "disease" to counterbalancing qualities. These qualities are found in our food, our lifestyle both professional and personal, and in the environment both in our home and, also, in the region in which we live.
The Ayurvedic Lifestyle Consultation will work to help you determine what your inborn constitution is, and any imbalance that may be present. Once this has been determined, you will be guided through a step-by-step process which may include life scheduling adjustments, dietary recommendations, physical and mental exercises, and home and/or herbal remedies. You will have access to your consultant after the initial meeting via phone or email and a follow-up appointment will be recommended and encouraged.
Ayurvedic Yoga is a bit of a misnomer as it is, merely, yoga through the lens of ayurveda. That said, the intention of these sessions is similar to that of the consultation - to help the individual balance the over-accumulated elements or qualities which may be provoking dis-ease. Yoga poses can be broken down into elemental theory - earth, water, fire, wind, and space. As such, poses will be chosen based on the needs of the student and will be instructed in an accessible and healing way.
If you are interested in any one of these services and would like more information, feel free to submit a
contact
form for a free phone consultation.
---